Patient Testimonials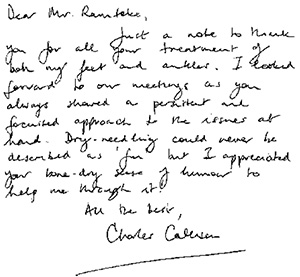 Dear Mr. Ramteke,
Just a note to thank you for all your treatment of both my feet and ankles. I looked forward to our meetings as you always showed a persistent and focused approach to the issues at hand. Dry needling could never be described as fun but I appreciated your bone-dry sense of humour to help me through it.
Charles Carsen -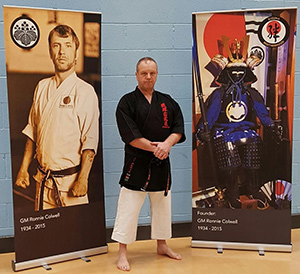 over 4 years had recurring Achilles problems in both legs. Over 18 months had 2 dry needle procedures in each Achilles. Coupled with patience and time BOTH Achilles are working as normal. Cannot thank the Doc's enough, back training (building up) Happy chap!
PWM -
I suffered with terrible shoulder pain in my view after a car crash and the combination of a new job working at a computer. I constantly struggled with my sleep and with day to day tasks so much so I had time of work and after seeing my GP and paying to see a physio I was informed I may have a tear in my shoulder or it could be frozen. After seeing Dr Ramteke I was offered Barbotage treatment which was relatively pain free and has worked very well for me. The treatment was quick and I was advised to rest and after a few days was fine. With some further physio and my own training and exercise routine I am so much better apart from the odd twinge now and again.
IH -
No records found.